Since the pandemic, we have seen a monumental shift in consumer behavior to online platforms. This switch has presented new opportunities for growth as customers are engaging with brands more so than ever before. From purchasing a new pair of shoes on your favorite social media site to having groceries delivered the same day to your door, the way we do business is constantly evolving.
With the rise in digital technologies and eCommerce forecast to hit $1.08 trillion by 2022, it's safe to say that this is the new norm. Long gone are the days of searching for products in stores or waiting in long lines to checkout. Now, the customer is in control. They determine when they want a product, how they want it, and where they can get it from. This means brands are focusing on personalization and automation as the driving force for eCommerce.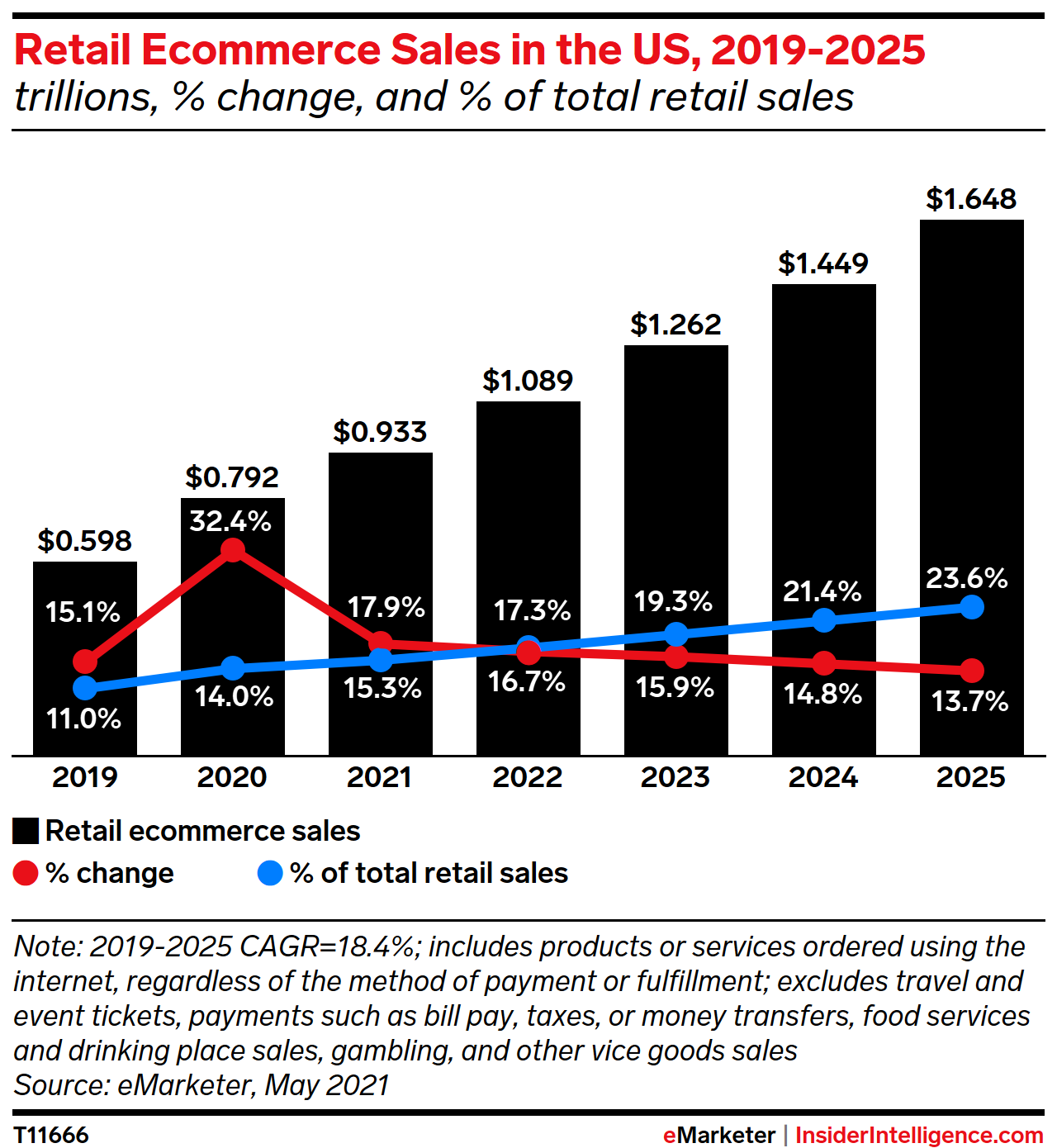 This can be seen as new technology trends like artificial intelligence and augmented reality are redefining the ways customers interact with products and brands. These solutions offer incredible user experiences that streamline the buying process by saving consumers time and money. That's why major furniture and apparel companies using these technologies are projected to grow the fastest online with 20% YoY growth in 2021. This is just one way eCommerce businesses are bringing the store to your home.
Since this industry is ever-changing, it's important to stay on top of trends to make valuable business decisions. With new eCommerce brands popping up every day and slingshotting themselves to high profits, you need to learn to adapt. These trends, along with our eCommerce marketing strategies, are designed to help you stay informed and profit from one of the most important changes in consumer history.
So without further ado, here are 13 trends to consider for your eCommerce business in 2024.
---
1. Social media as a sales channel
Source: TikTok x Shopify
Businesses can now sell products on leading social media platforms like Instagram, TikTok, Facebook, and Twitter. This is an incredibly useful feature for eCommerce brands as 74% of buyers confirm their purchase decisions based on social media presence.
As a result, brands are building business pages on multiple platforms to engage with customers through different channels. On Facebook and Twitter, brands can redirect customers to their eCommerce site through product ads. On Instagram, companies can have consumers purchase products directly from the app with Checkout. On TikTok, creators can make mini-storefronts with the recent Shopify partnership, and now Google has plans to do the same with YouTube too.
As so many platforms encourage shopping features, social commerce will likely become the norm as it's an easy, enjoyable, and straightforward experience. Combine this with the power of influencer marketing, and you have an unstoppable machine for generating online sales.
Brands will likely have social media at the top of their spending list going into 2022 for these reasons.
2. More alternative payment options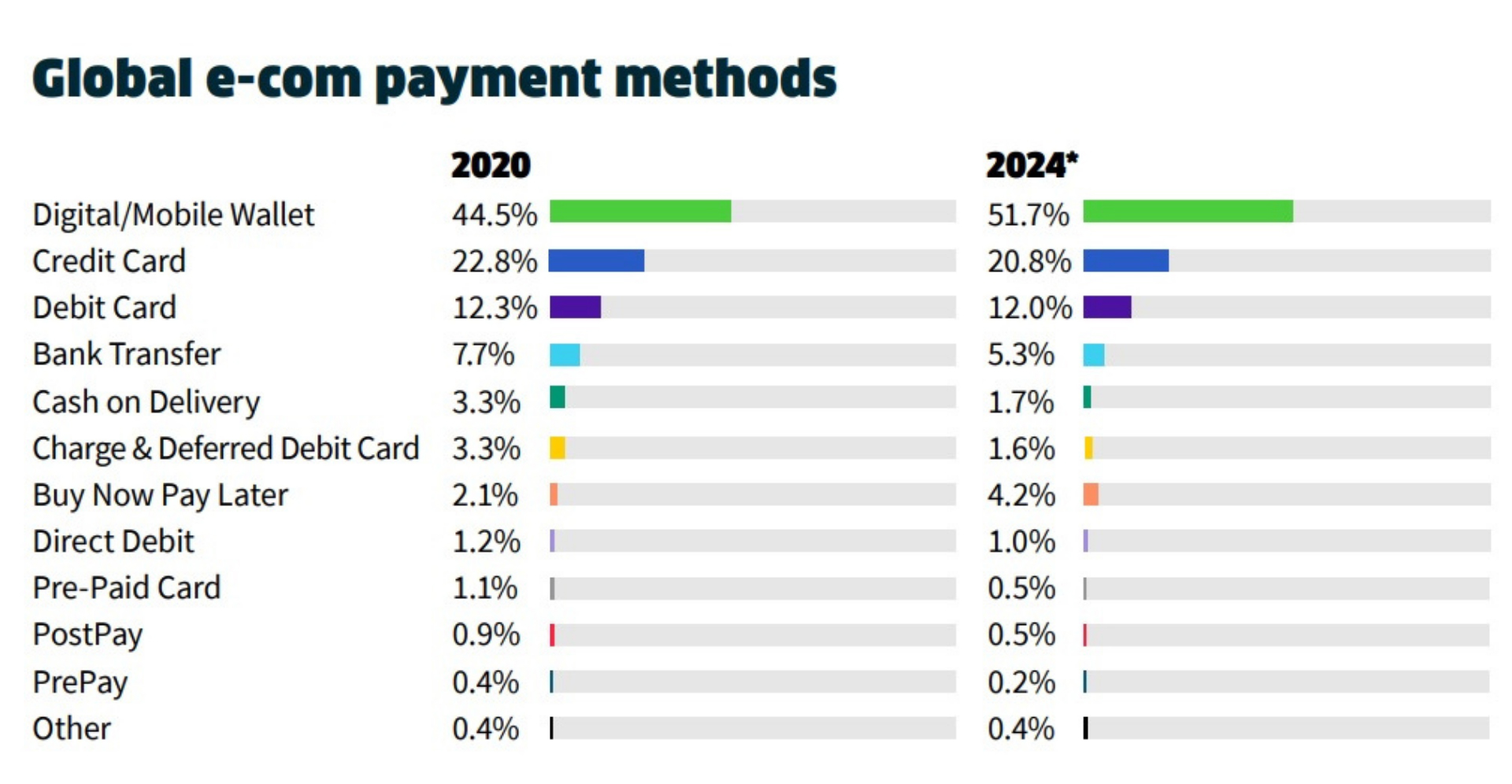 Source: Global Payments Report
Having multiple payment options like credit cards, debit cards, alternative payment methods, and digital currencies greatly increase the number of people you cater to online.
In recent years, we've seen a large shift in users adopting alternative payment solutions like PayPal, Stripe, Square, Amazon Pay, Apple Pay, Google Pay, and cryptocurrency. Supporting these payment methods may help increase user satisfaction and allow you to reach new customers.
The same can be said for E-commerce platforms that have brick-and-mortar stores. Retailers now allow online shoppers to pick up items at several store locations and pay at delivery with contactless payment or curbside checkout. This is in part due to the pandemic and rise in mobile wallets which will only continue to grow.
Another form of alternative payment that is growing in popularity is buy-now-pay-later (BNPL) solutions. These are payment plans where buyers can spread their purchase cost out over several months. Since the pandemic, 56% of Americans say they've used BNPL solutions and 62% say it could replace credit cards. The main reason is financial.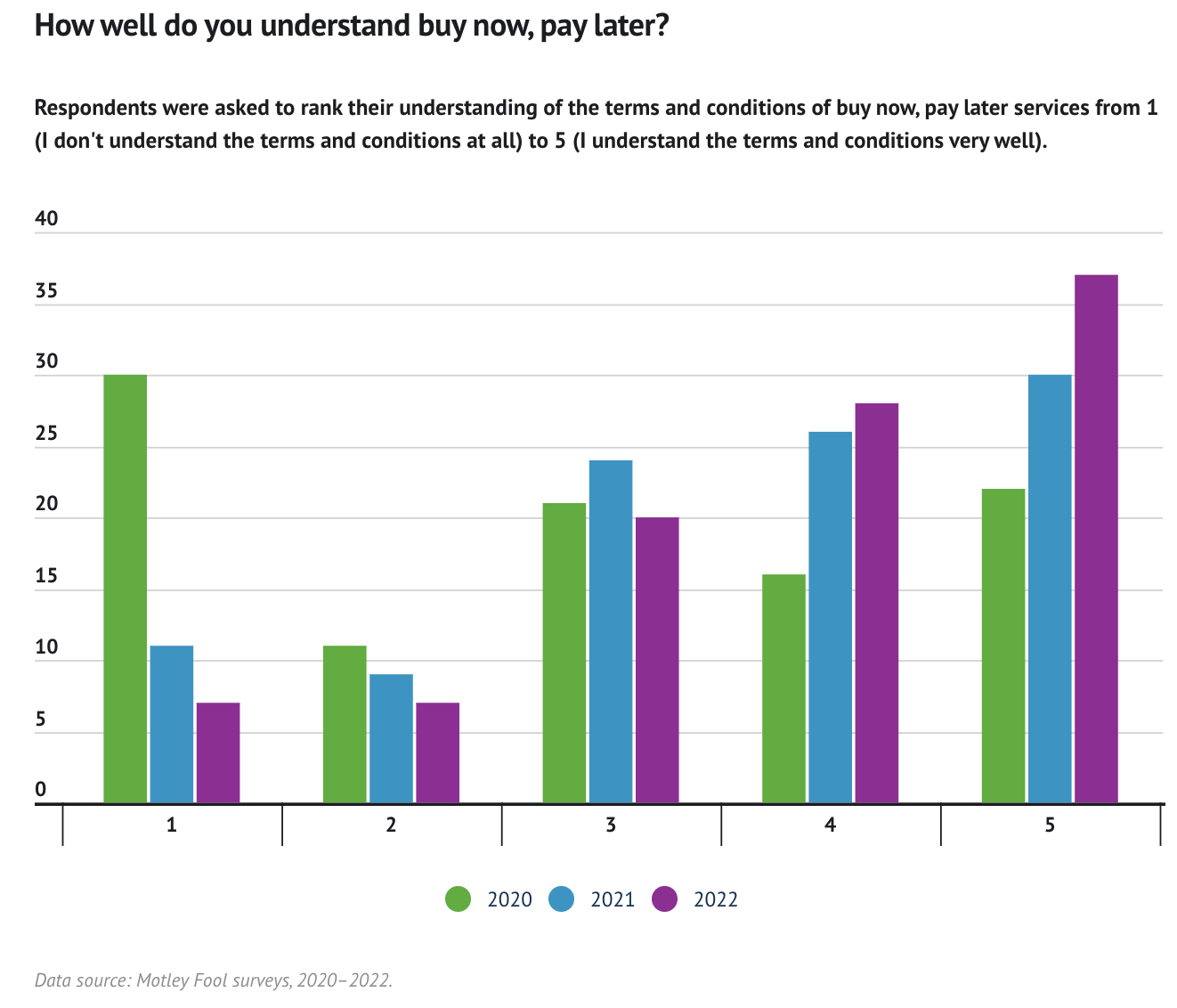 3. Demand for personalized products
Source: Website Magazine
Personalization is everywhere in the customer experience. From made-to-order products to customer service chatbots, users are quickly switching to brands that offer personalized solutions and tailored products. So much so that 22% of customers said they would be happy to share some data in return for a more customized product or experience.
"Behavioral targeting is one of the most effective marketing strategies for capturing attention and retaining customer attention. Messaging triggered by specific actions like pages visited, geo-location, or average order value (AOV) resonate more with website visitors reaching them when they're most likely to convert and with their specific interests in mind." - Justuno
By investing in personalization efforts, you can increase revenue from 10 to 30 percent and create lasting loyalty. Big brands like Nike have already captured this trend. Their 3D sneaker customization platform allows users to build custom-designed shoes that match their feet and style perfectly. Along with their NikePlus loyalty program which offers personalized benefits like local data on favorite shoes, special pick-up lockers, QR code availability, and instant checkout. These are just several ways that Nike puts its customers in control.
Other brands are redefining the customer experience as well. Whole Foods has an app that keeps track of customers' purchases and offers new suggestions. Stitch Fix, an apparel company, delivers personalized styling recommendations through survey quizzes and allows customers to choose the items they like. Apple also introduced customizable features like personal engravings on their product so customers can add emojis or their name to make it special.
We're starting to see a lot more personalization as brands are more intent on delivering the right product to the right customer. However, on the flip side of the coin, there are also privacy concerns, compliance, and zero-party data collection.
"With the impending demise of third-party cookies and increased privacy regulations, ecommerce retailers continue to face challenges in understanding the true performance of their marketing spend. Moreover, customer acquisition is continuing to get more expensive." - Sushil Goel, CEO at LayerFive

"In addition to personalization, A/B Testing has come to the forefront too. Even though A/B testing is no new trend by itself, many e-commerce companies initiated their experimentation journey during pandemic due to the robust competition. They are now yielding huge benefits as they have better pulse of customer journey & experience at every touch point." - Arnab Chandranath, Head of Revenue (APAC/ANZ/IMEA) at VWO
4. D2C Brands adopting subscription models
Savvy businesses are adjusting their products and services to subscription models to better align with the shift in consumer behavior online. This has resulted in a doubling of subscription sales since the pandemic, according to eMarketer.
The three most common subscription models include:
Replenishment subscriptions where users receive monthly necessities like toiletries, razors, and groceries.
Curation subscriptions offer highly personalized products and experiences in categories such as apparel, beauty, and food.
Access subscribers who earn special benefits and member-only perks.
Subscription models are very favorable for new brands starting out but have posed a serious threat to existing D2C eCommerce brands. Yashwin Naidu from KPI Media, explains how D2C brands are struggling to keep up with the rising customer acquisition costs (CAC) as a result of the massive shift towards eCommerce. He describes one way to overcome this is by increasing your CAC threshold by retaining customers for longer durations. This raises CLTV and promotes a healthier long-term business model.
There are many companies that have found success with subscriptions including HelloFresh, Dollar Shave Club, and most streaming platforms. Their models offer ideal predictability, recurring revenue, and customer insights so they can easily track their business and grow with demand.
5. One-click purchases
If you're an Amazon member, you're probably familiar with the one-click purchase option. Instead of adding a product to your cart and sitting on it, you can purchase it instantly through the "buy now with 1-click" button. This checkout method offers ultimate convenience while encouraging impulse buys, an estimated 40% of e-commerce. It also makes checkout faster and easier, reducing fraud and personalizing the brand experience.
To implement this feature you can use a third-party plugin or a platform like Bolt which keeps shoppers in your store for secure one-click checkout. This results in 60% higher conversion rates and happier customers. It's also one way to combat the 70% abandonment rate of shopping carts. Since Bolt has over 50 million customers, their information is stored over all the merchants that use their platform, creating a network effect.
One-click buying and checkout experience platforms are likely to be one of the most adopted trends.
6. Voice search optimization for web
Buyers are starting to look towards their mobile phones, smart hubs, and connected devices for assistance. People find it a lot easier to ask Siri or Google a question rather than searching for it themselves. With this increase in voice-assisted search, businesses need to have their websites optimized for audio by prioritizing the kinds of information people are seeking. This could range from your store address, operating hours, to a certain line of products. All this information needs to be readily available on your sites and in good standing with Google search, preferably in "position zero".
One way to optimize your site is by integrating questions we ask during voice search on the website. Adam Binder from Creative Click Media says, "this makes it more likely that your website will show up as a top result the next time someone asks that question via voice search."
You can do this by building your FAQs with "who", "what", "when", "where", "why", and "how" queries. These are common questions that fulfill an immediate need for your customers. Once you have enough content you can provide context by using Schema to tell Google exactly what your sites are about and attract more searches.
7. Augmented reality solutions
Businesses are experimenting with new forms of technology to meet the demands of their customers. Augmented reality (AR) is one technology that creates unique customer experiences and increases user engagement. It has wide use in business ranging from customers viewing product variations in their homes to companies streamlining the onboarding process with AR training programs.
"If you want to sell more products online, nothing will increase conversion rates like 3D and Augmented Reality will" ― Trevor Crotts at ScanShop.io
The overall experience with AR is that it enhances one's physical world by overlaying sensory information in a way that drives new understanding and insight. This is beneficial for e-commerce where 45% of people said AR features saved them time in their buying decision and 61% said they preferred to make purchases on sites that use AR.
One company taking AR to the next level is MOD Tech Labs. MOD makes 3D easy with their no-code solution for e-commerce companies to digitize products, people, and worlds. You can use any camera or the MOD 3D scanning tool to capture images of the real world and then transform them in the cloud 99% faster using AI. These digital assets are delivered ready for any device making playback for mobile, web, virtual, and AR easier to tell the story of people, products, and profit with 3D.
8. Livestream shopping
Source: Business Insider
Livestream shopping — or live selling— has already taken off in China generating $300 billion this year and growing 85% from last year, according to eMarketer. This trend was fueled in part by the pandemic as brick-and-mortar stores shut down and have continued growing since.
Now big US companies are jumping on the trend. Walmart experimented with shoppable live streams on TikTok. Amazon released its live platform for influencers to promote items and chat with customers. Facebook started Live Shopping Fridays for fashion and beauty brands. Instagram launched selling in live broadcasts and many others have adapted as well.
Live shopping has blended the convenience of online shopping with the entertainment of live video. Users can find emerging products and brands while also having the ability to buy items from a live stream. This makes it easier for brands to find potential customers and utilize influencer marketing to strengthen their reach. We have only scratched the surface of this trend and will likely see more brands enter this space.
9. Shoppable short-form video
Along with live streams, new forms of video commerce are coming into play. Shoppable short-form video is making strides in the social media world as big brands are finding new ways of delivering content to viewers. We're seeing more products and services being showcased through Instagram ads, TikTok videos, and even on e-commerce websites. This allows brands to communicate the value of their products in an interactive and seamless way.
Several studies have shown that leveraging video can boost conversion rates up to 80%. Thanks to higher engagement and conversion, shoppable video ads also return higher ROI. Currently, 51% of marketers say that video has the best ROI out of any content type.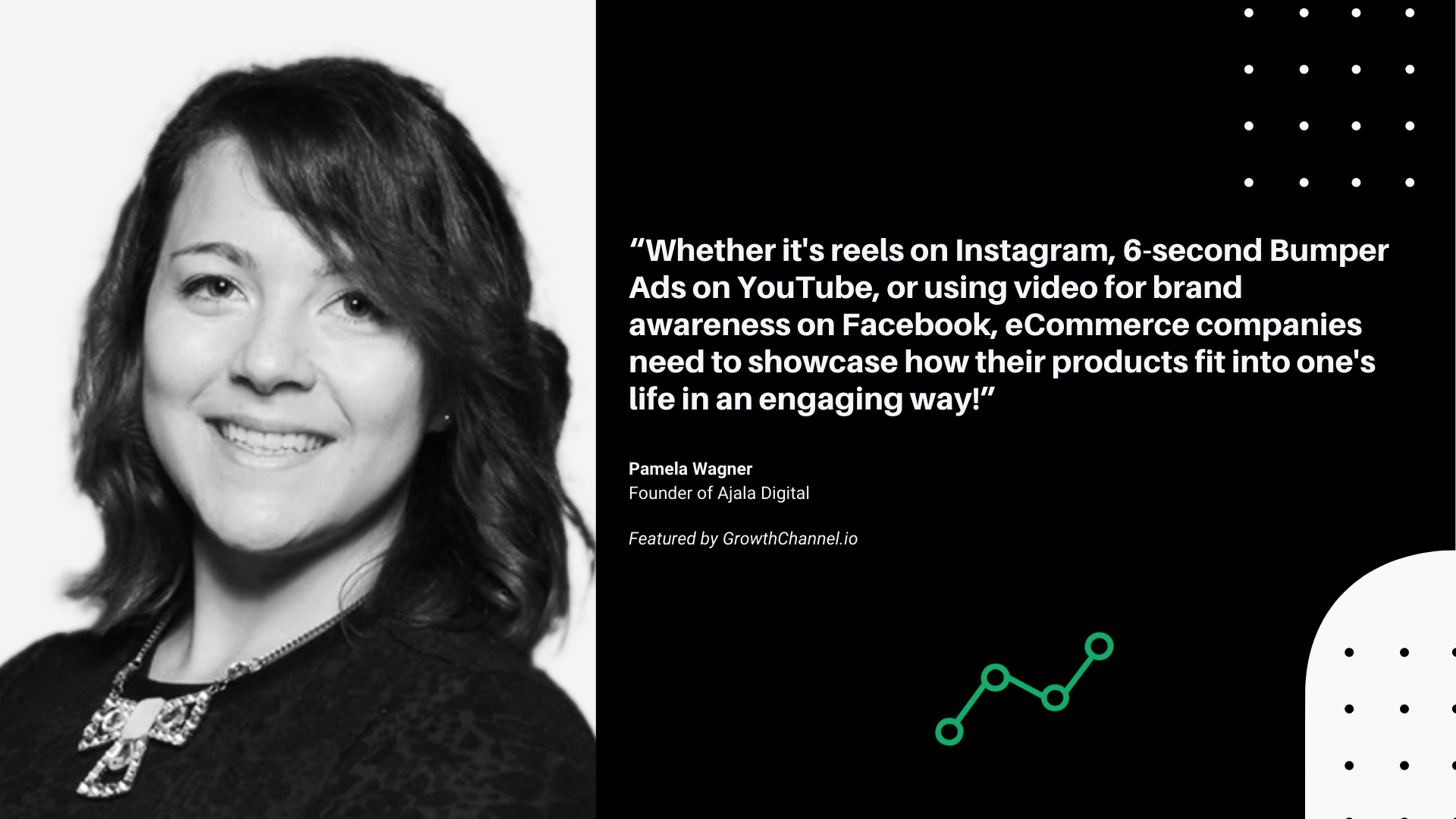 Pamela Wagner, Founder of Ajala Digital, explains how capturing customers with shorter and more engaging material is key to a successful video strategy. Leveraging multiple channels for your video ads is one way to grow your audience and explore different features. You may find that reels on Instagram provide a better conversion rate than bumper ads on YouTube. It's all about picking and pulling the right solutions for your business.
One of the companies leveraging shoppable video on its own apps and websites is Albertsons. Their partnership with Firework, a shoppable video platform, is a huge step in the company's digital transformation. Their plan is to bring online shoppers a community-oriented experience led by shoppable short-form and livestream video. This platform will allow users to interact with Albertsons' brands through engaging content and recommendations. Customers can then purchase products directly from the video and get them delivered the same day.

10. Bridging the gap between AI and data
Organizations are turning to artificial intelligence (AI) to improve their workflow and processes. With personalization at the forefront of e-commerce , AI has become a driving force for improving the customer experience. Specifically in customer service, sales, and marketing.
AI is capable of completing tasks normally performed by humans in record speed and consistency. Like sorting your data, writing content, or providing helpful information through a chatbot. While AI is not a genius, it helps you "understand" topics in different ways and lets you work on more demanding tasks while completing the repeatable ones. Since AI is still relatively new, researchers are constantly improving its use.
Adam Pivko from Autumn DNA pointed out the rapid moves AI technology has made by referencing OpenAI 's DALL-E which transforms natural language input into corresponding images. This technology represents the power of deep learning from unlabeled internet data. Another example of AI for e-commerce is how CRM platforms like HubSpot use machine learning to enrich their insights and highlight key information on competitors. This is done by using a large volume of data that most retailers don't have access to.
At the same time, AI is now also capable to autonomously optimize omnichannel digital advertising campaigns, so only things you have to do is confirm the target KPI, duration, and budget, and the system will make sure to hit your goals through real-time bidding (RTB) combined with automated A/B tests and benchmarking.
AI is extremely beneficial for eCommerce and will continue to be influential in technology as more processes become automated.
11. Unbundling of marketplaces
Source: David Haber
We will continue to see the unbundling of horizontal marketplaces like eBay, Craigslist, and Amazon into distinct verticals. This happens when new companies take a chunk out of a large platform by addressing a specific niche. Think Uber, Airbnb, and Fiverr. These companies disrupted the original marketplace by tailoring to one vertical with unique attributes.
Airbnb owns 20% of the U.S vacation rental business because it broke down the rental market into one platform. This digitization has reduced the need for hotels and trip advisors because it tackled issues with time consumption and cost.
Another example is Etsy. Similar to how JungleScout helps sellers on Amazon, Shaan Puri described how building SaaS tools for sellers on second-tier marketplaces like Etsy and Poshmark could be valuable in this video. Like JungleScout, this tool could help sellers understand the search volume, monthly revenue, growth, and competition of a product all from a chrome extension. But by creating this tool on Etsy or Poshmark, you would be tackling your own niche and contributing to the unbundling trend.
It's important to remember that when you find success in your vertical, there will always be competitors who arise with similar products.
12. Continued growth in mobile shopping
Mobile shopping is growing fast! M-commerce is projected to make up 6% of all retail sales and over half of e-commerce sales in 2021.
Retailers are adapting to this trend by offering mobile apps that make finding products online and in-store easier. Making sure your website is optimized for mobile devices is one step towards generating higher profits. Enabling personalization on mobile is next. Online shoppers are likely to avoid sites that have poor product recommendations or a buggy interface, especially on their phones where users spend up to 5-6 hours a day.
Source: Hootsuite
Most of m-commerce can be attributed to its convenience. A lot of users browse through shopping lists on their phones before making a purchase, so it's important to have multichannel reach. With the growth in mobile wallets, there's also been an increase in customers' mobile experiences. Three out of four customers say they shop on mobile devices because it saves them time. This benefit along with the ability to shop anytime, anywhere is the main reason why m-commerce will continue to grow in the future.
13. Focus on green consumerism
Since the 90s businesses have been using environmental focus as a selling point. Products that were sustainable, renewable, or made using green materials were typically held at high praise.
This trend revived with the pandemic as consumers are seeking healthier, greener options for their lifestyles. Thanks to Gen Z, 54% of young shoppers believe companies' environmental and social efforts are very or extremely important when purchasing a product or service. This is the main reason why 96% of businesses are feeling increased pressure to become more sustainable.
One major way companies are turning green is by lowering packaging waste. Coca-Cola Company has a "World Without Waste" initiative, which aims to make its packaging 100% recyclable by 2025. They collect and recycle a bottle or can for each one sold, and aim to use 50% recycled material in its bottles and cans by 2030. Initiatives like this are a great way to bring attention to your brand for a good cause.
However, having a green business isn't just for the image. 60% of internet users say they'll pay more for products that are eco-friendly and 86% of businesses expect their sales to grow over the next year thanks to sustainability.
With profit on the line, green consumerism will continue to be monumental for businesses.
---
As our world continues to grow digitally, shopping as we know it will be changed forever. Adapting to technology and current trends is one way to stay ahead of the game and make a profitable business. This collection of AI marketing tools can help you discover the next technology to power your eCommerce business.
Do you have an e-commerce case study you want to share? Tweet us @Gr0wthchannel - the best comments will be featured in this blog! Until then, happy shopping 😃