In 2021 the epidemic still has a huge impact on people working remotely. While some businesses are reopening their office operations, " there are 42 percent of the U.S. labor force now working from home full-time. " While 33% are not currently working according to Stanford University reports .
Figure 3:WFH is challenging for many employees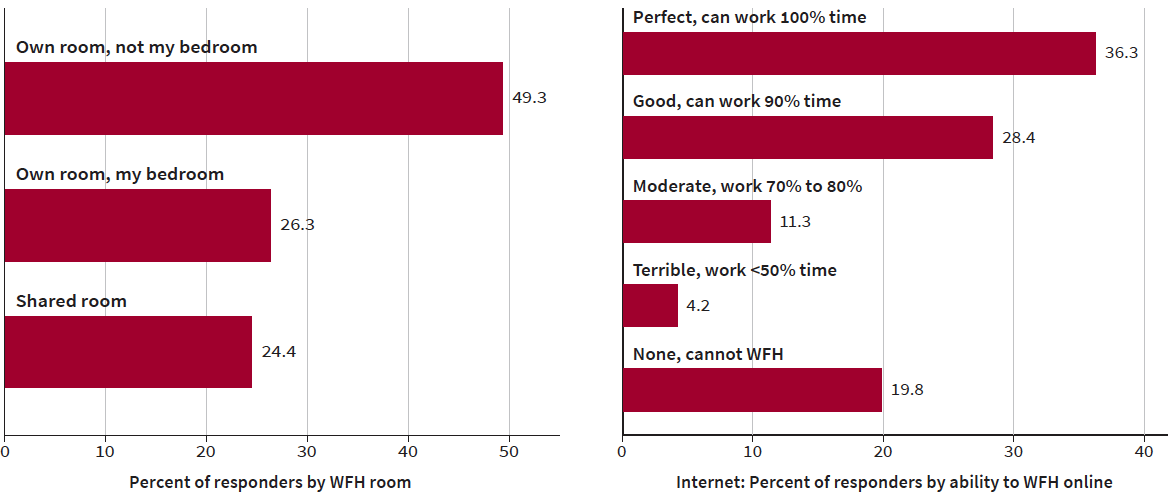 Source : Pre-COVID data from the BLS ATUS . During COVID data from a survey of 2,500 US residents aged 20 to 64, earning more than $20,000 per year in 2019 carried out between May 21-25 2020, by QuestionPro on behalf of Stanford University. Sample reweighted to match the Current Population Survey.
In theory, the idea of working from home seems easier as you can choose when you start and end, traveling time shortens and snack time is anytime. However, as attractive as these terms sound, I would say quite a lot of us have found out that remote working is not just about us working from home,but includes all the other aspects of being in a home.
Staying with my parents during this epidemic has been no easy task. Especially, when I needed to create even more space for myself beyond just four walls. A room where you can focus not just mentally but emotionally. For me it means:
🔥 Visisuals: Organizing all items in my room (clothes, books, etc)
🔥 Energy: Open my blinds for sunlight
🔥 Space: Advocating to my parents when I have to work (sometimes more than once)
🔥 Aroma: Light a candle (my favourite is mango coconut)
It wasn't easy to find what suits me and to help me center myself. And honestly a lot of it had to do with self learning and discipline. But when you find something that works for you, you mimic that if it's in your room, or thoughts, you have to make that your constant reality when you're working remotely.
Last year when the pandemic broke in, we published best practices of remote teams , when many businesses had to go working from home. Today, we will talk about how teams are managing this process, technically, featuring some of the best tools for remote work.
So what tools are people using when working from home?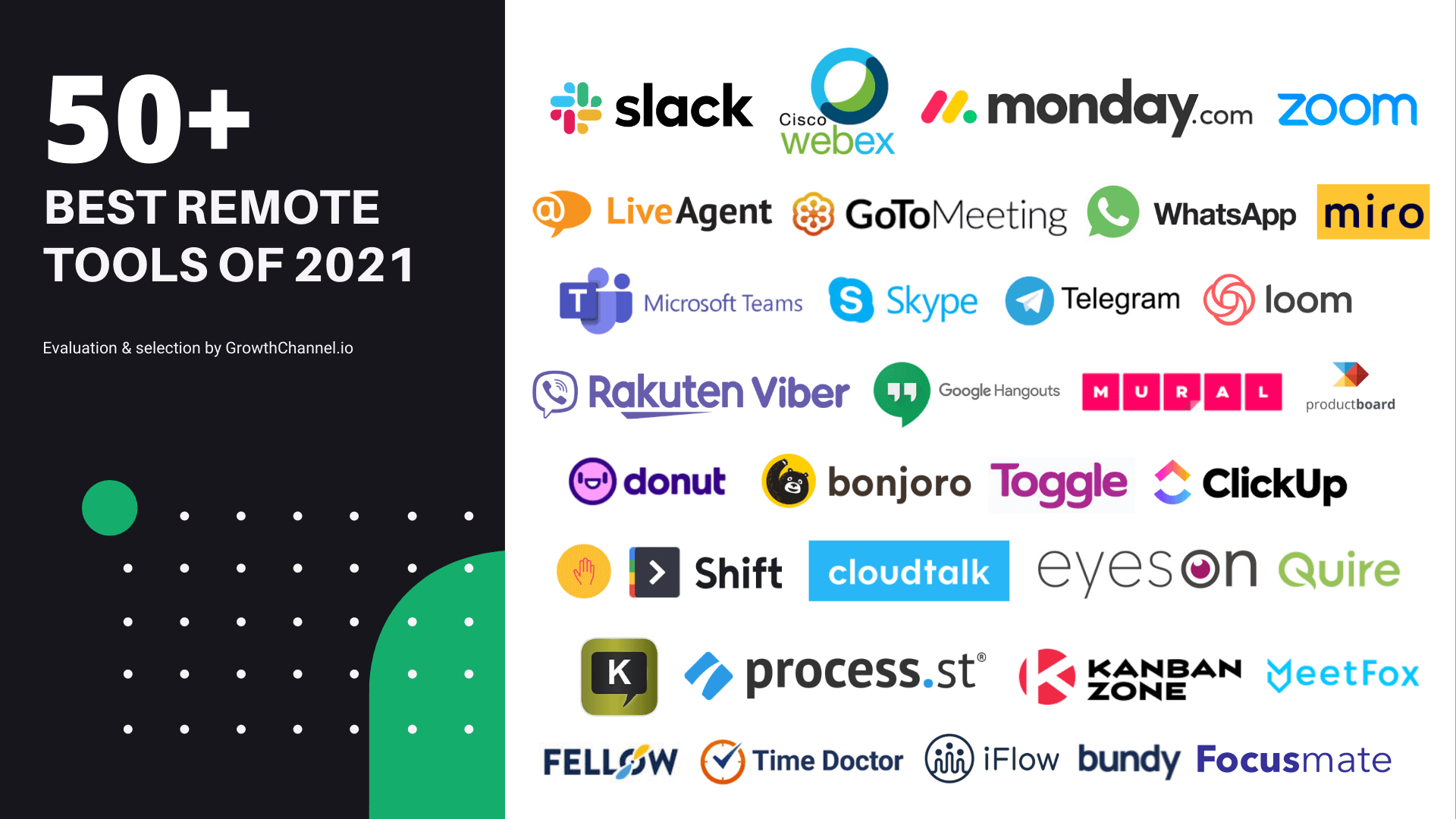 Communication takes on a different meaning when we are navigating from our homes rather than the office. There is no walking to coworkers cubicles for a quick question. Or having that 10 minute coffee session where you mingle with different departments. So how can those small activities be substituted and repurposed by the tools we use during remote team interactions?
Kris Fischer, Saas Marketing Specialist at CloudTalk , shares his experience with the remote ready phone solution:
"Our sales and customer support teams use CloudTalk for phone interactions. Moreover, it offers useful features which help us improve team performance. With this tool, managers can easily see how the specific agents performed (call per agent, customer satisfaction, etc) or listen to call recordings."
Similarly as we navigate on the other hand, it becomes just as important to understand project management when we are assigning tasks, managing clients and most importantly - ourselves.
Roman Peysakhovich, Co-Founder at Onedesk (3 team members), discusses his interface navigation tool: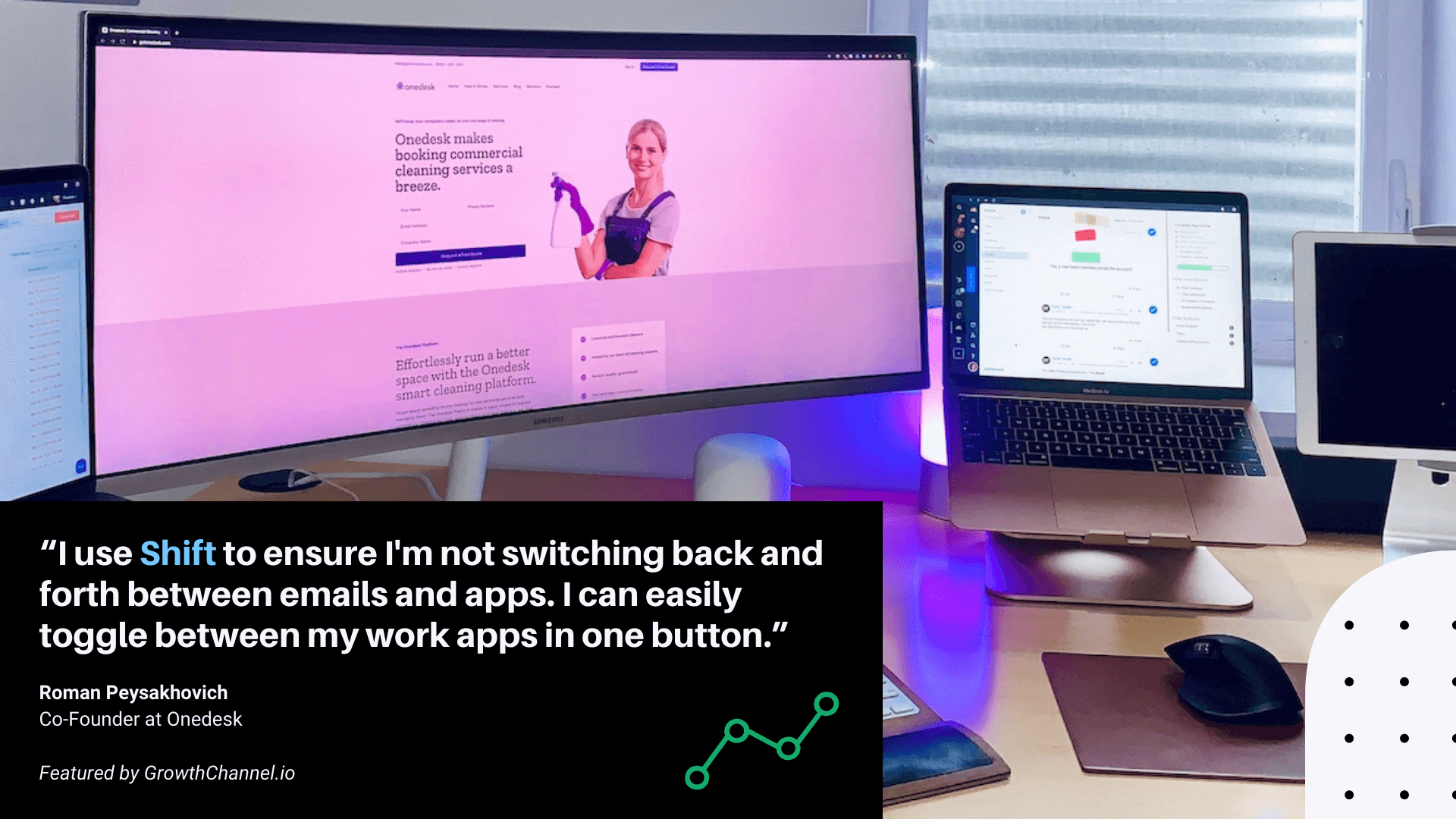 Timothy Murenzi, Founder of Social Mako (8 employees; working remotely for 2 years), shares multiple applications to make transitions easier:
"Our project management is custom coded, but sometimes we use Monday.com . For video conferencing, we use EyesOn.com , and Process.st for process management."
Above all we want social engagement to not just be left for the outside world. We want to bring the conversation in-house where ideas, productivity, and discussions can all mingle and be shared with partners. Also being able to end the conversation with the perfect emoji 😄
Katie Lio, Chief Operations Officer at WORK180 , shares the tool she uses to mitigate that human interaction:
" Donut is a plugin for Slack that we cannot stop talking about. Donut randomly pairs team members together at intervals of your choosing to have a donut and a coffee. As a remote team, our donuts are often shared via video conference, though we do try to get together face to face when locations permit. 'Donut' waste any time implementing Donut with your team!"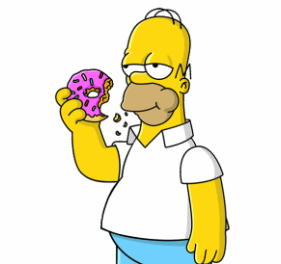 Jacob Baytelman, Founder and CTO of BTLR (4 core team members; working remotely for 10 years), expresses how simple channels work:
"On top of all the common stack, we also use our own social messaging platform called Krowd "
Maryna Burushkina, CEO & Founder of Growth Channel , discuss how she uses tools to stay connected to external and internal members:
"Our entire company uses Slack as our main source of communication. We have all kinds of channels - from 'Sales' to 'Why We Do What We Do', from 'Plants' to 'Pets' - where team members can share photos, discuss news stories or have meme battles. For the record, 'Business Cat' is the undefeated champion."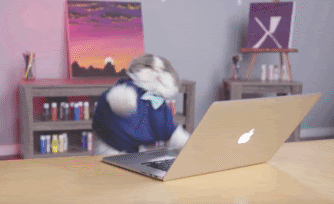 These are just a few examples of how tools that have impacted CEO's, founders, and marketers just like you:
These three key components are what drive the usage of these marketing tools when it comes to remote work. Just like when you're working on your marketing task you have to have a goal in mind. And if you haven't seen a tool that has peaked your interest, there are tons more to learn and discover along the way👇
So what's the best piece of advice for new remote teams?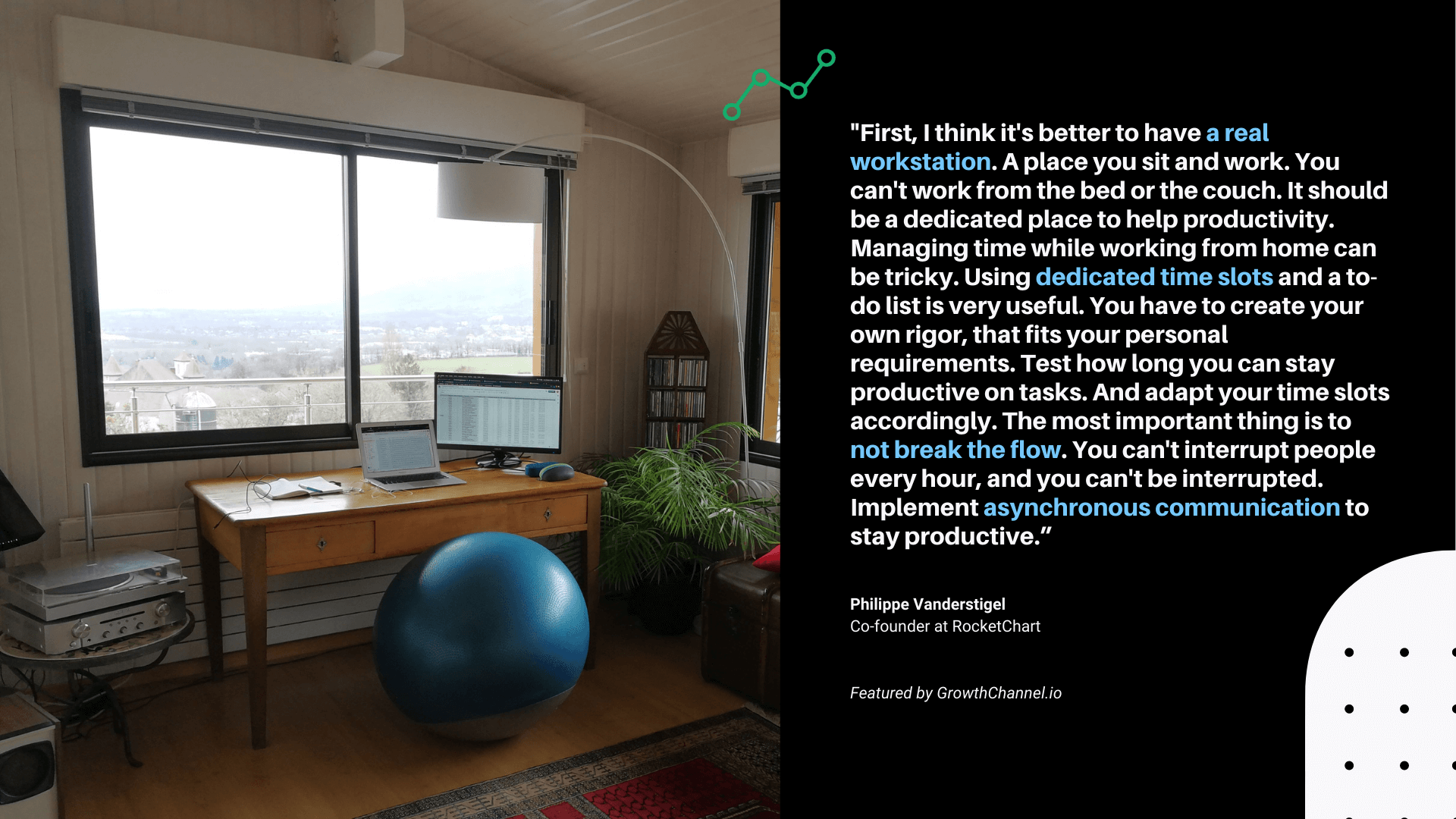 "Have a system ! Use Google Calendar and make a repeating schedule for certain check-ins. Without a system in place, it's difficult to know what needs to get done and when." - Roman Peysakhovich, Co-Founder at Onedesk (3 team members)
"One of the most effective ways workers can stay productive is by taking breaks throughout the day. The Pomodoro Technique is one such method for employees to decompress for a moment and come back refreshed and ready to focus."- Business News Daily
Alina, Sales and Marketing Manager, at Xplicity (with 20 employees) believes:
"If you are a beginner at remote work - look for some instructional courses, ask for advice on Facebook business groups. Plan your time thoroughly and make sure you aren't distracted by tasks not related to work. If it's difficult - promise yourself that it will be maximum 3 tasks no longer than 15 minutes each. Make a plan of tasks for a day and close your PC only when the list of implemented tasks is complete (unless this objective requires more time or some parts do not depend on you)"
Marya Kazakova from SE Ranking suggests:
"The entire marketing team holds biweekly calls with the goal of sharing meeting/campaign results and planning out for the weeks ahead. During these calls, we do a retrospective analysis of the completed tasks: what went right, what could have been done better. The team also discusses what it's like working from home–with an occasional cat, dog or child popping into the screen–and shares some life hacks on staying productive."
When we really think about it, we are in a space where work-life balance blurs to a point that we have to redefine what it means. We are not finding a balance that can be separated because our life has become immersed in our "work." For some people however, it is easier than others. So how do we normalize it for now and for the future? Where does this all balance out?
"Working from home post-COVID should be what we look forward to. Of the dozens of firms I have talked to, the typical plan is that employees will work from home between one and three days a week and come into the office the rest of the time. This is supported by our evidence on about 1,000 firms from the Survey of Business Uncertainty I run with the Atlanta Fed and the University of Chicago."- Stanford University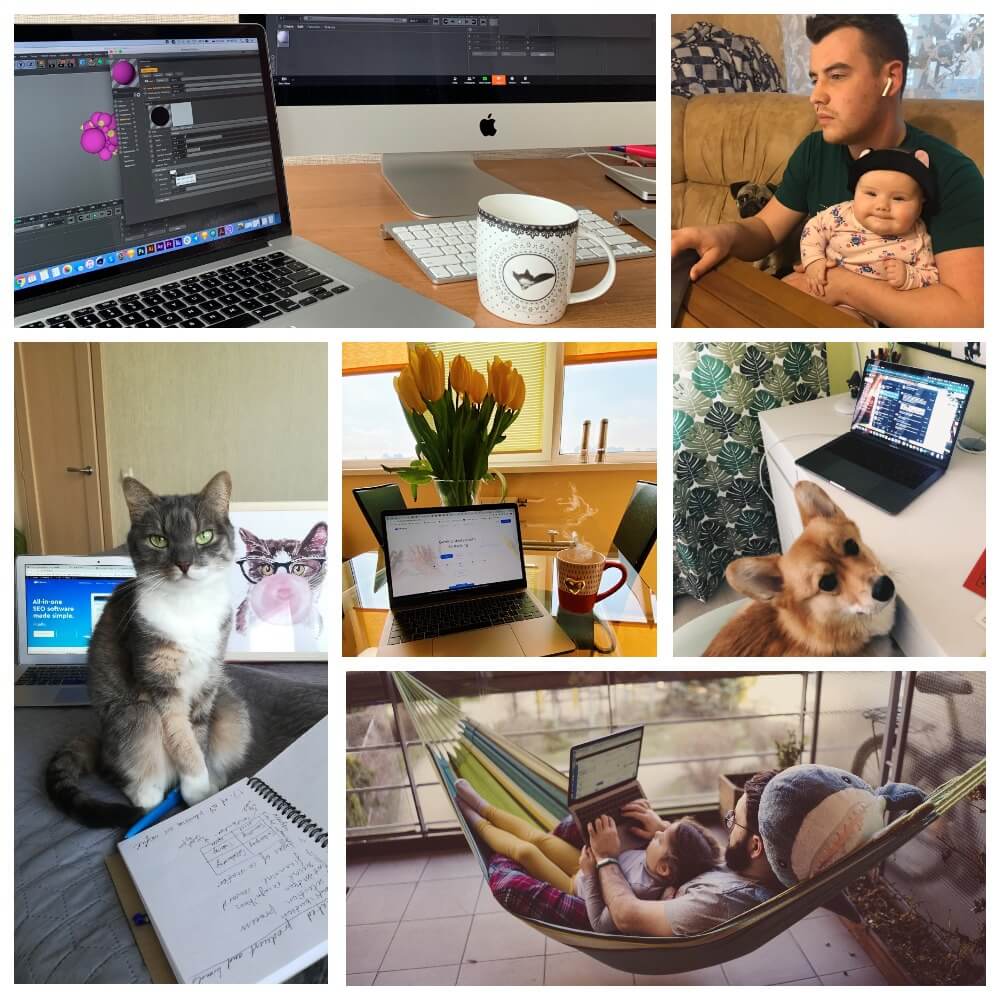 "Knowing what you want and focusing on the right things are essential. Minimizing distractions with working from home is also key." - Oznur Aytekin, Founder & CEO of Edhabit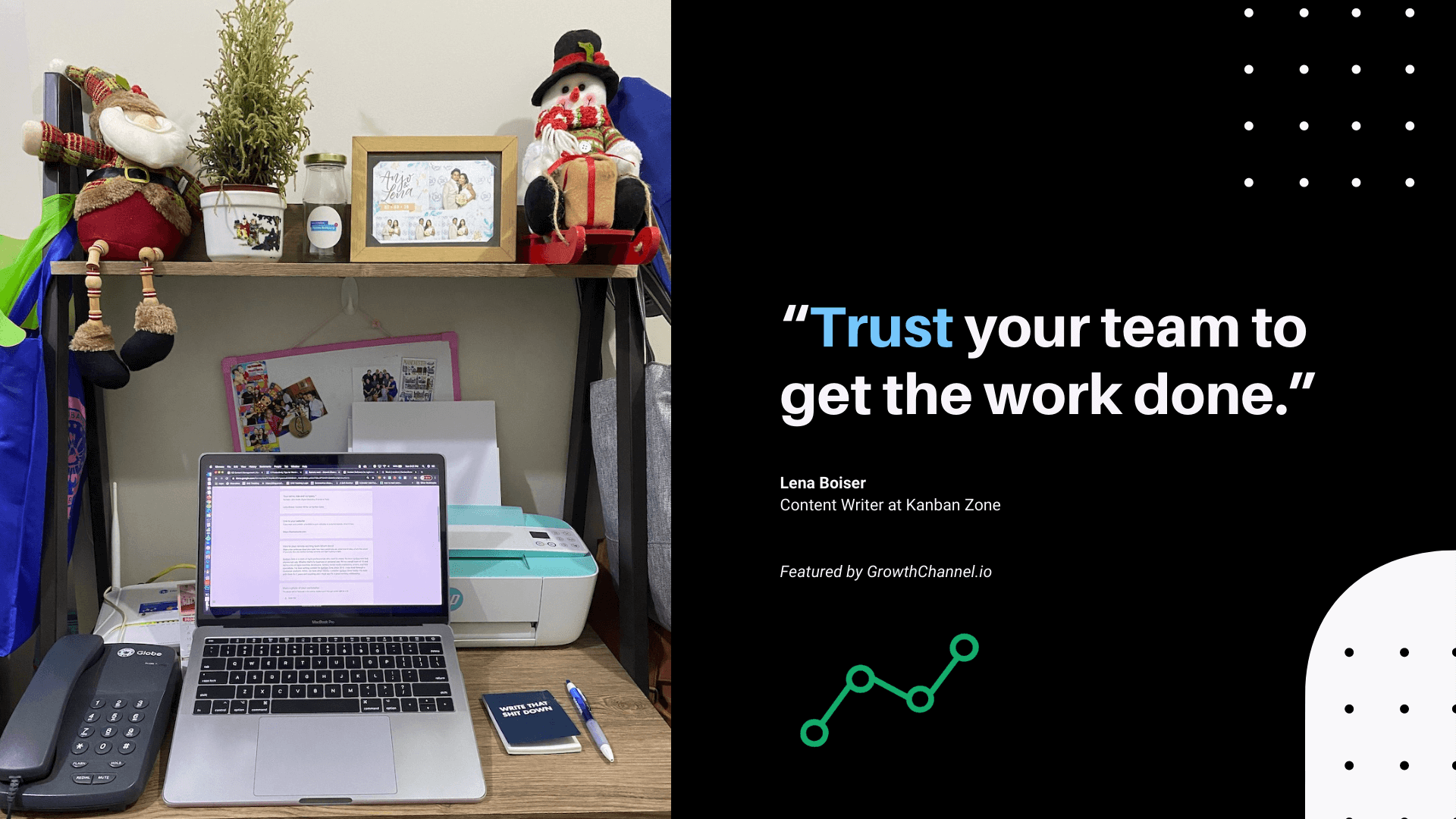 "Assume the best of your colleagues. Let go of right control and give trust." - Dennis van der Heijden, Founder and Chief Global Happiness at Convert.com
You don't want people who are going to work for you, but work with you. Working in the professional world for me has always been built on consistency, trust, and teamwork. And these traits are transferable through any part of life and any job that you acquire. Then how does one transfer and translate their work ethic, especially when you're working remotely?
Maksym Babych, CEO at SpdLoad (75 employees), believes in testing skills:
"Hire people who can accomplish tasks without micromanagement activities. Sometimes it's hard to find such employees. And it is only possible by crash-testing their skills ."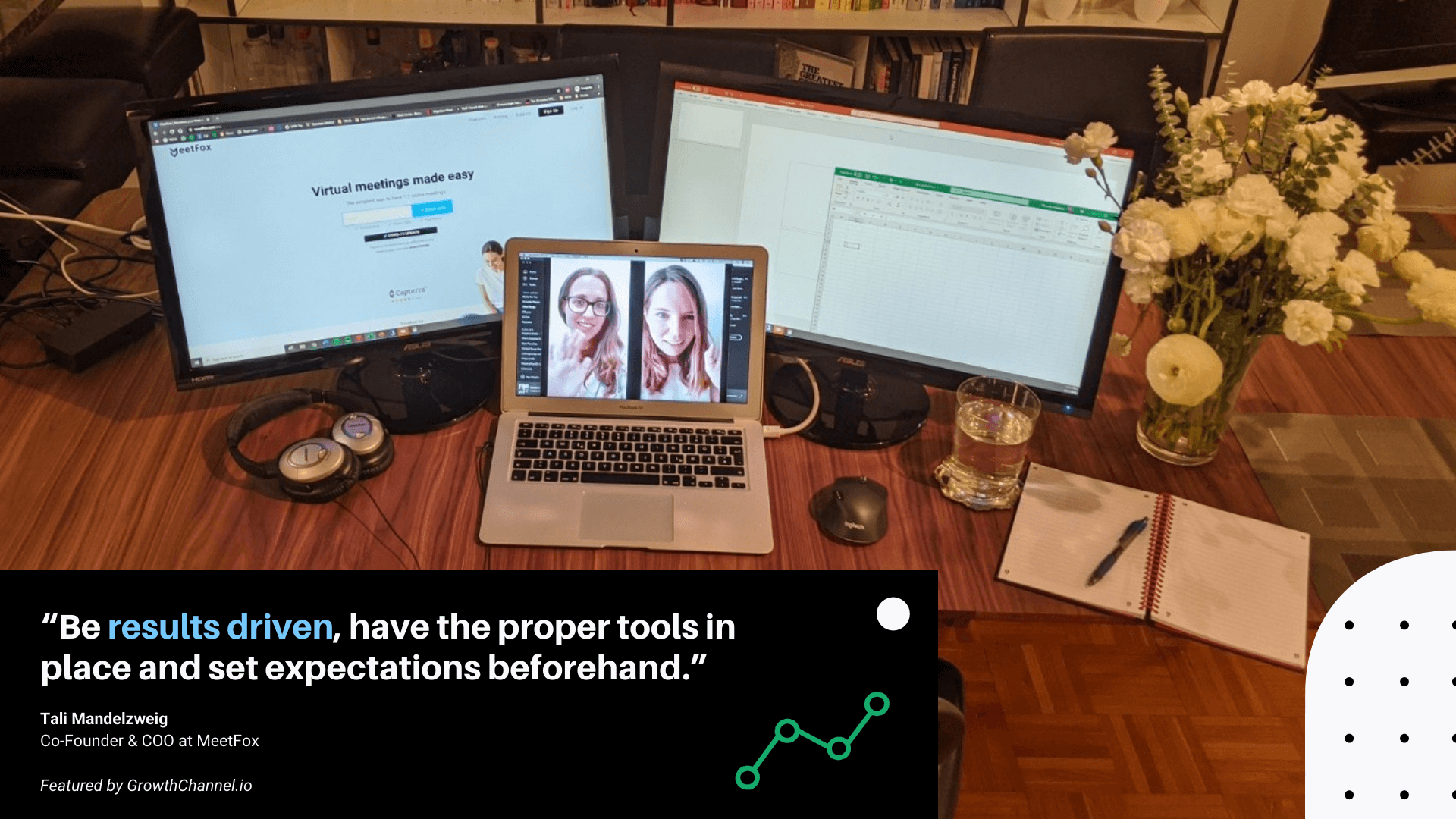 On the other hand, Faheeza Rangunwala, Senior Statistical Programmer at IQVIA , believes in trust:
"Trust the employees that you have hired. They are more capable and responsible than you think."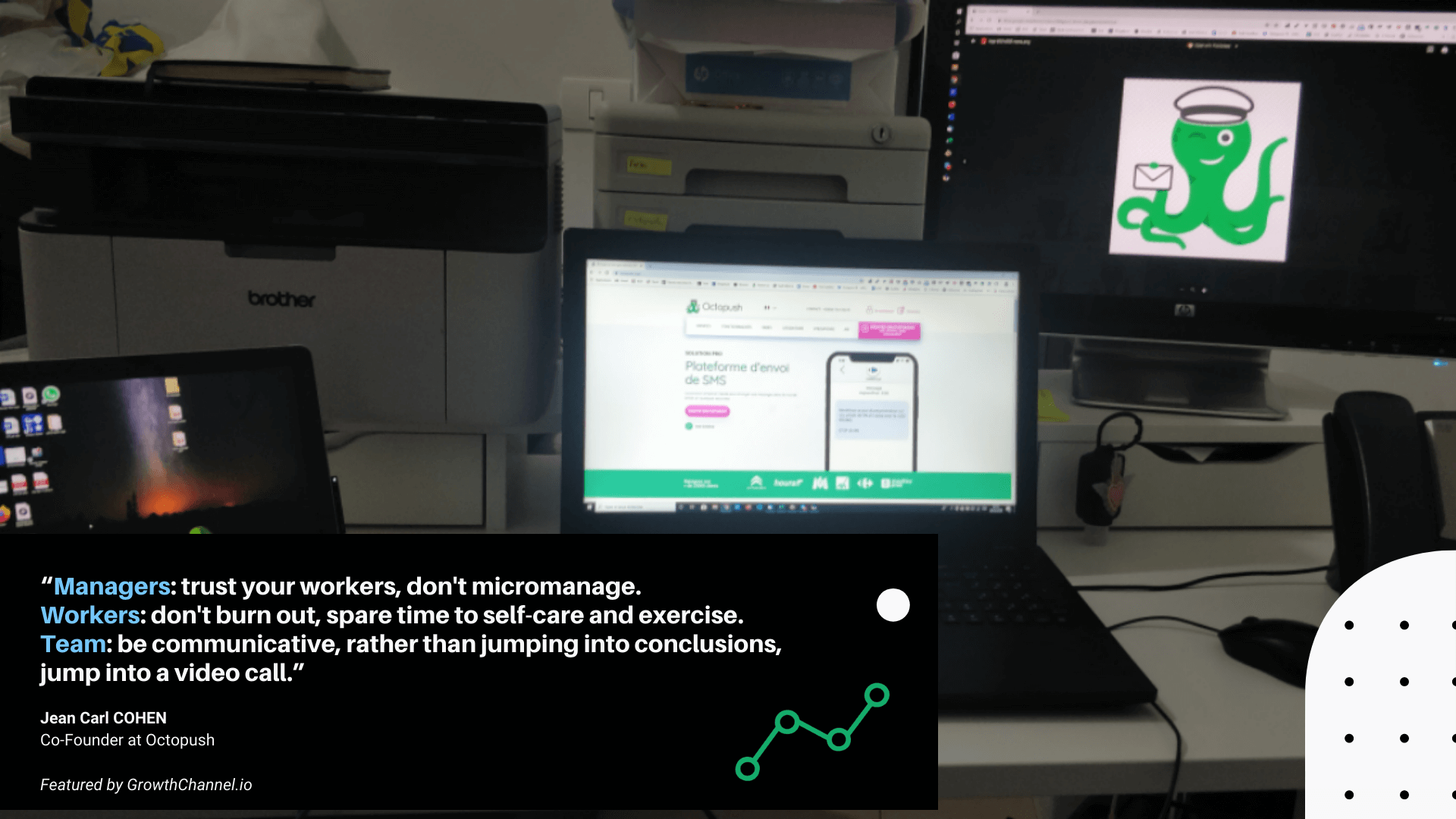 In order to make remote work less "remote" one still has to push themselves beyond the confinement of their workspace. You have to discover how to get away when you're not in the office. So here are a few thoughts on that matter from people in the remote working world.
"Leaving the comfort zone is always a good idea - this is when learning and innovation actually spark best." - Alexandra Nicolae, Product Owner at Axel Springer Ideas Engineering (40 employees)
"Do some indoor sports and meditation." - Elisa Salcudean, Sales Executive at iFlow (22 employees)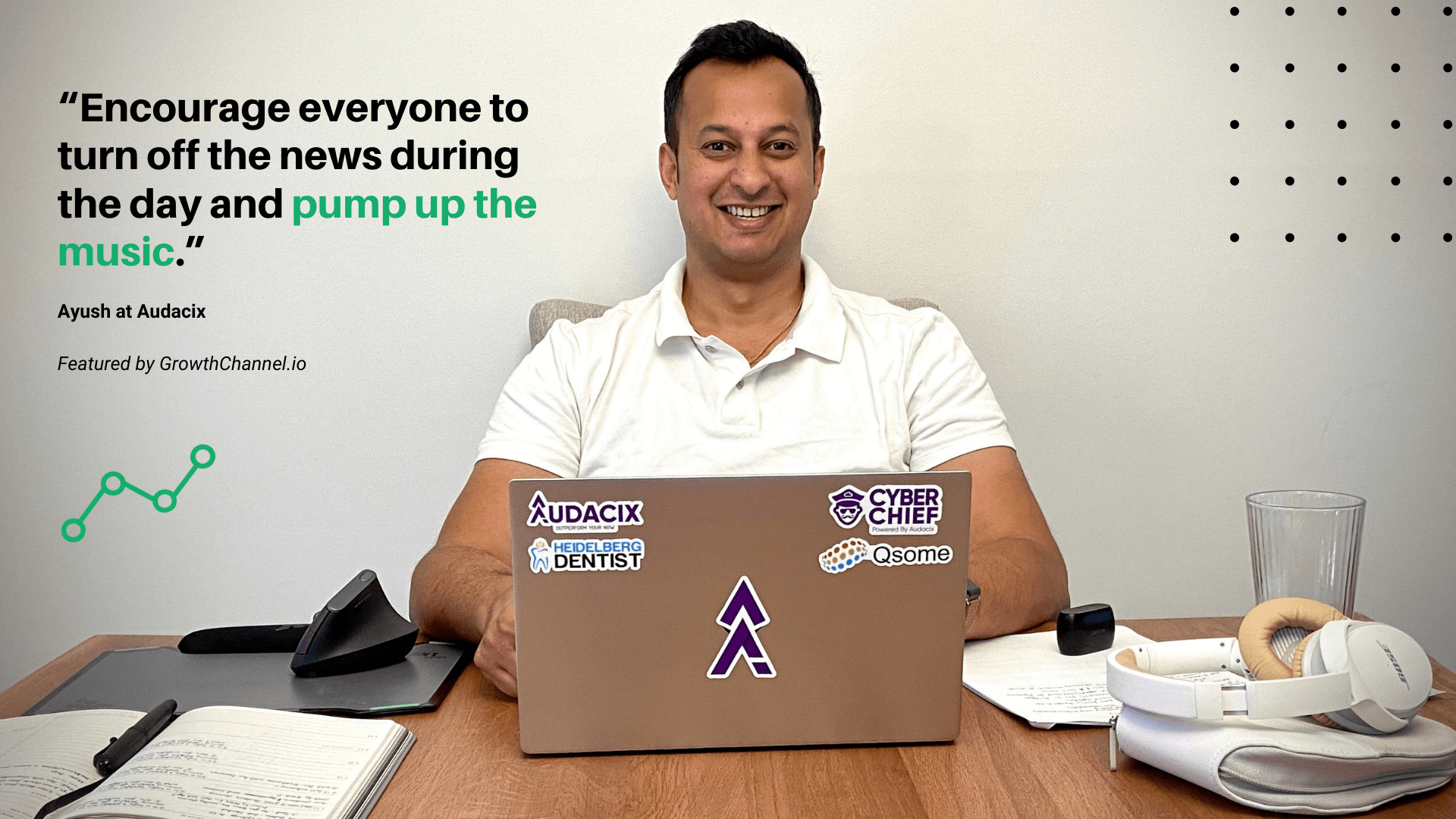 Check out these podcasts that will surely enlighten and realign your thinking on what it means to work remotely:
Remote Work Life is a podcast by Alexis Wilson Campbell, who is a digital marketer and family man, in which he interviews remote CEOs and mission driven leaders.
Reimagine Work podcast hosted by Paul Millerd, engages with solopreneurs, thought leaders and philosophers about the role of work in our lives.
"I love it, it's like a casual professional coffee chat"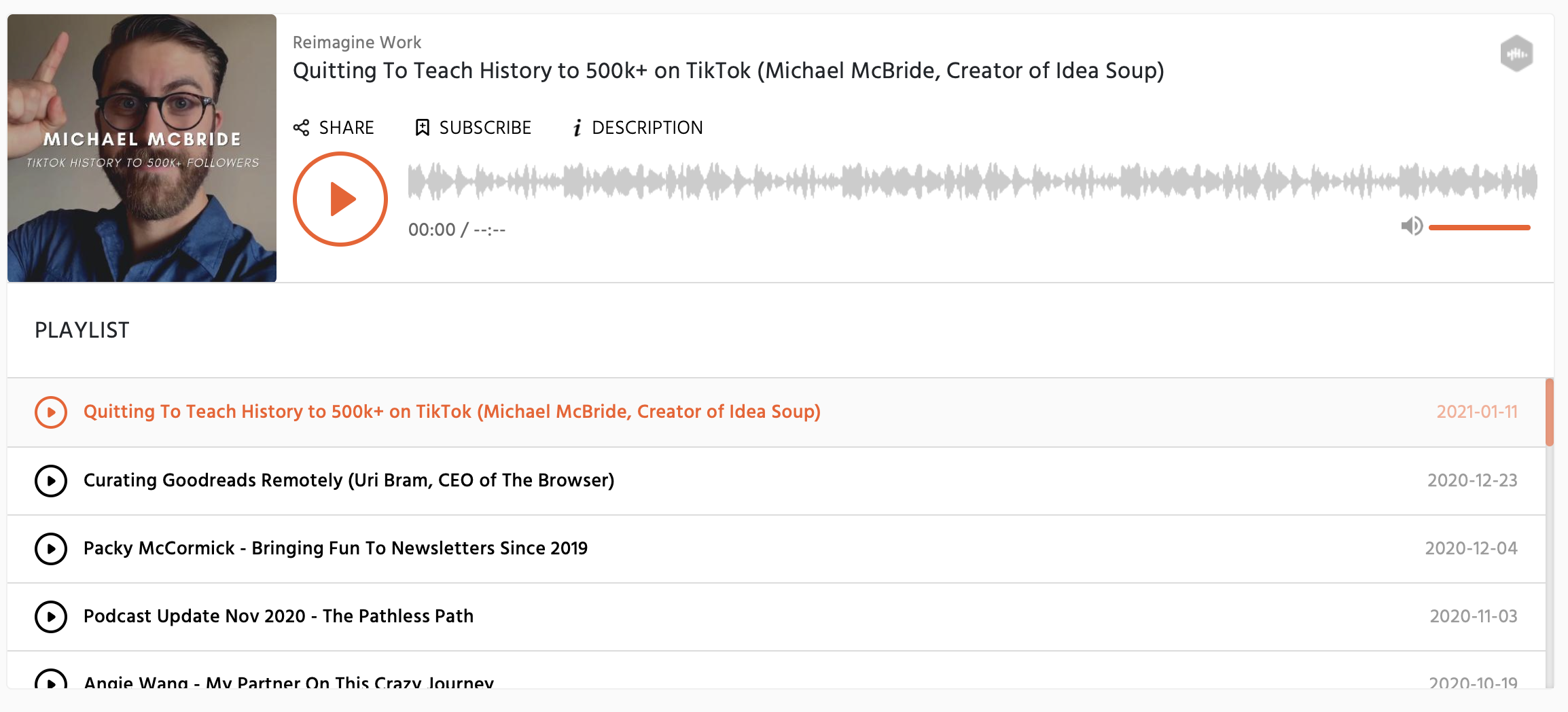 The Remote Show is an interview style podcast that discusses applications, tools, management concepts and much more in order to help today's remote workers be more productive.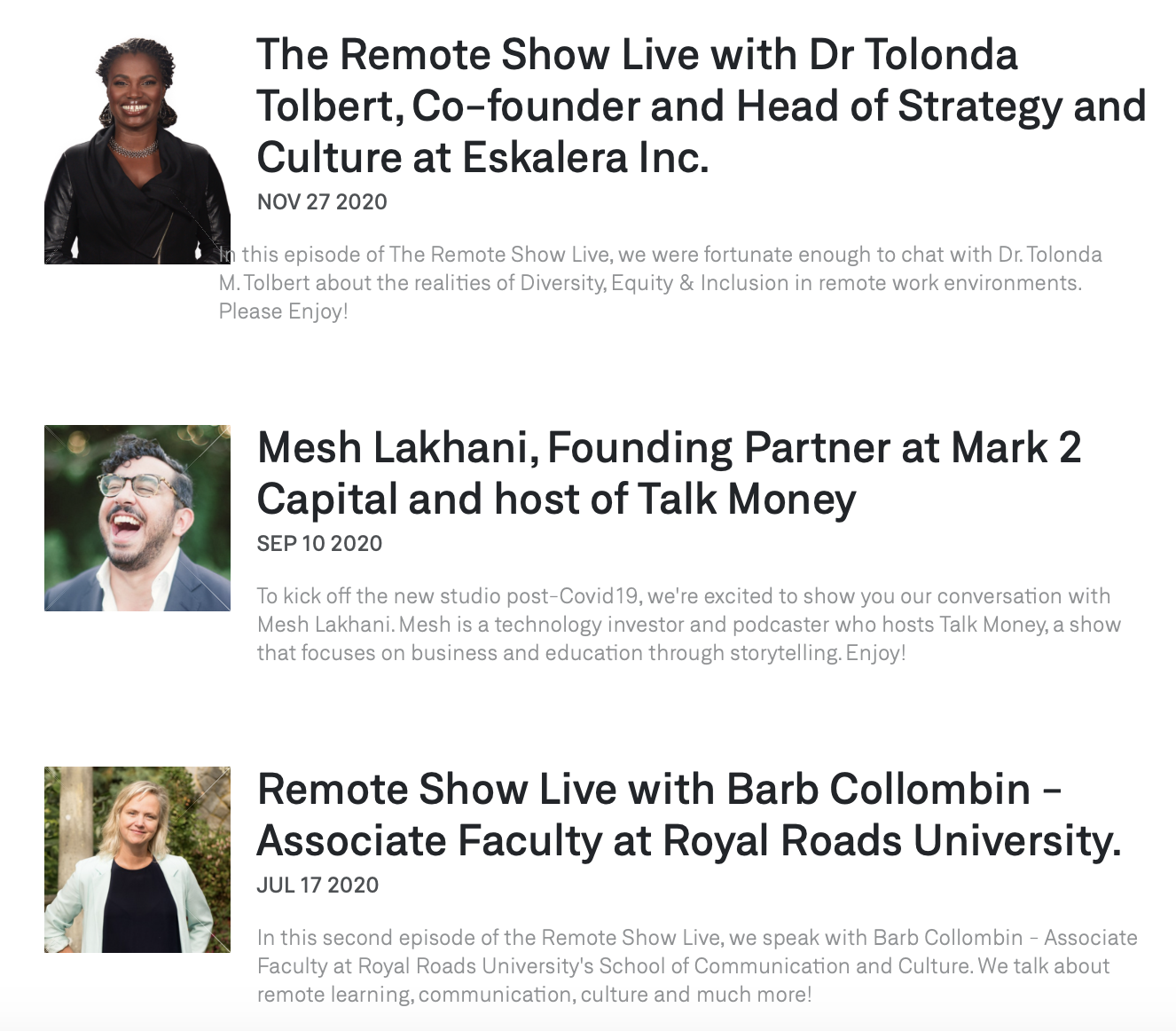 So does being remote really work beyond the pandemic?
Timothy Murenzi, Founder of Social Mako (8 employees; working remotely for 2 years)
"Two years ago we all were in an office, and at that time - it was just 8 of us. We kept running into issues with employees losing focus, being tired and simply just not liking the idea of coming into work. The Co-Founder and I decided to do a 6 month long test on allowing the 8 workers we had to work remote. Performance skyrocketed 250%. We then began to hire remote employees for development, customer service, customer acquisition, operations, design and social media management. Since then, we've implemented programs for remote workers to stay healthy, like gym membership reimbursements, challenges on who walks the most between the team, and many more. We've kept it going to date simply because it's so much easier to manage the team remotely. As weird as that sounds. But when employees are more FREE with their work environment, the performance follows. The other benefit to this remote work environment is we lose ALL of the overhead for an office, so the company was actually able to increase the pay for all employees by allowing them to work remotely!"
What you can do will be limitless with these tools. Check them out:
--Communication--
--Project Management--
--Social--
--Storage--
--Having Fun--
A little extra for the road:
--For mac--
What will be your story?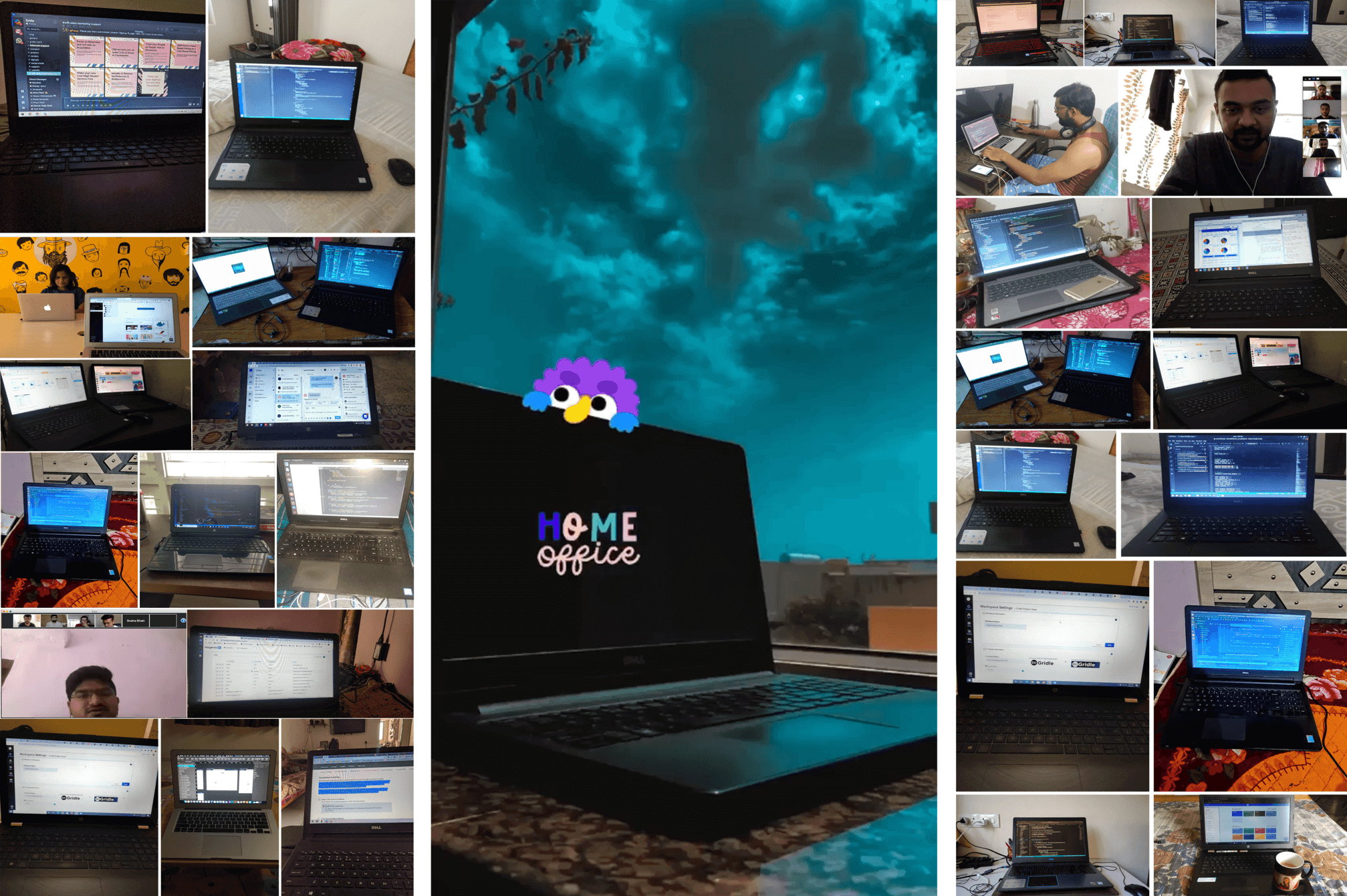 Taking your office home with you shouldn't seem like a daunting task. With these practices, it should guide you to create a daily journey of your own. One that can be crafted out of the tools and knowledge that was shared here today. And in return, you can share that journey with us 😀 Tell us about your experience with the world on Twitter @Gr0wthChannel #WorkingFromHome