NFTs are continuing to become well known across the globe. An NFT (nonfungible token) is a digital certificate of ownership for a unique cryptographic asset. NFTs can be bought, sold, and traded online and are maintained and protected in a digital ledger, known as the blockchain. Examples of NFTs include photos, videos, digital artwork, and Tweets; but the cryptographic tokens can be attached to almost any digital file. As the NFT market has grown, so have the types of NFTs. Tokens are now being used as tickets to events, and sellers like Snoop Dogg are even using the proceeds to benefit a bigger cause.
Even though NFTs have been around since 2017, there was a massive increase in popularity in 2021. NFT trading hit $17.6 billion in 2021, an increase of 21,000% from 2020, according to CNBC. As of March 2022, volumes have averaged around $687 million per week. You can read our Guide to NFT marketing to learn more about advanced NFT marketing strategies and read about other NFT campaign examples. In this blog post, we're featuring 7 of the most popular NFT campaigns that we've seen so far in 2022.
1. NBA Top Shot
NBA Top Shot is a website that sells NBA Collectibles, or "Moments," that show highlights from the NBA's top players. This includes live on-court video, action shots, stats from the game, and individually numbered collectibles in limited edition. In February 2022, NBA Top Shot debuted their "NBA All-Star VIP Pass NFT Auction and Giveaway hosted by Top Shot". According to NFT Now, "The auction included 30 unique NFTs and exclusive digital collectibles representing every NBA team. These grant each owner a VIP pass for the ultimate fan experience at the next five NBA All-Stars." NBA Top Shot also created a video ad for the NFT campaign featuring NBA star Kevin Durant. This campaign brings NBA superfans into the NFT world and gives them a chance at a once in a lifetime opportunity. Token holders have the opportunity to either keep the token for the next five years, or they can resell it to a new holder.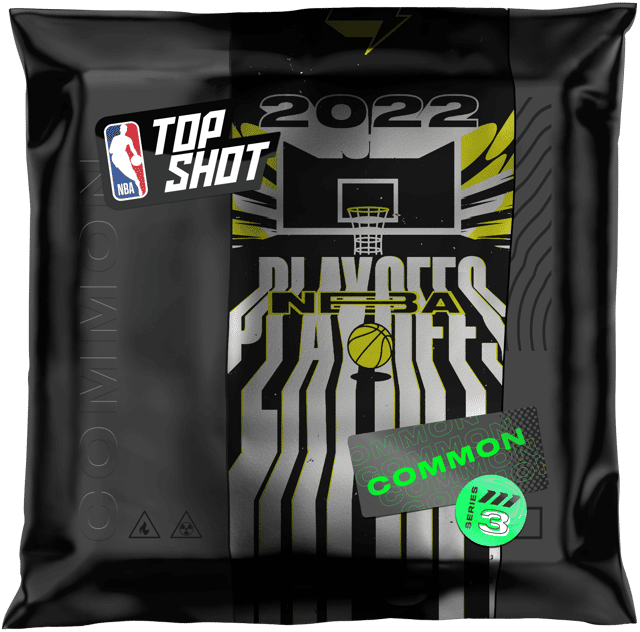 Source: NBA Top Shot
2. Bud Light NEXT
Bud Light created Bud Light NEXT, launched on February 7, 2022, just a week before Super Bowl LVI. The NFT collection was launched at the same time as the new product was announced. Bud Light tweeted: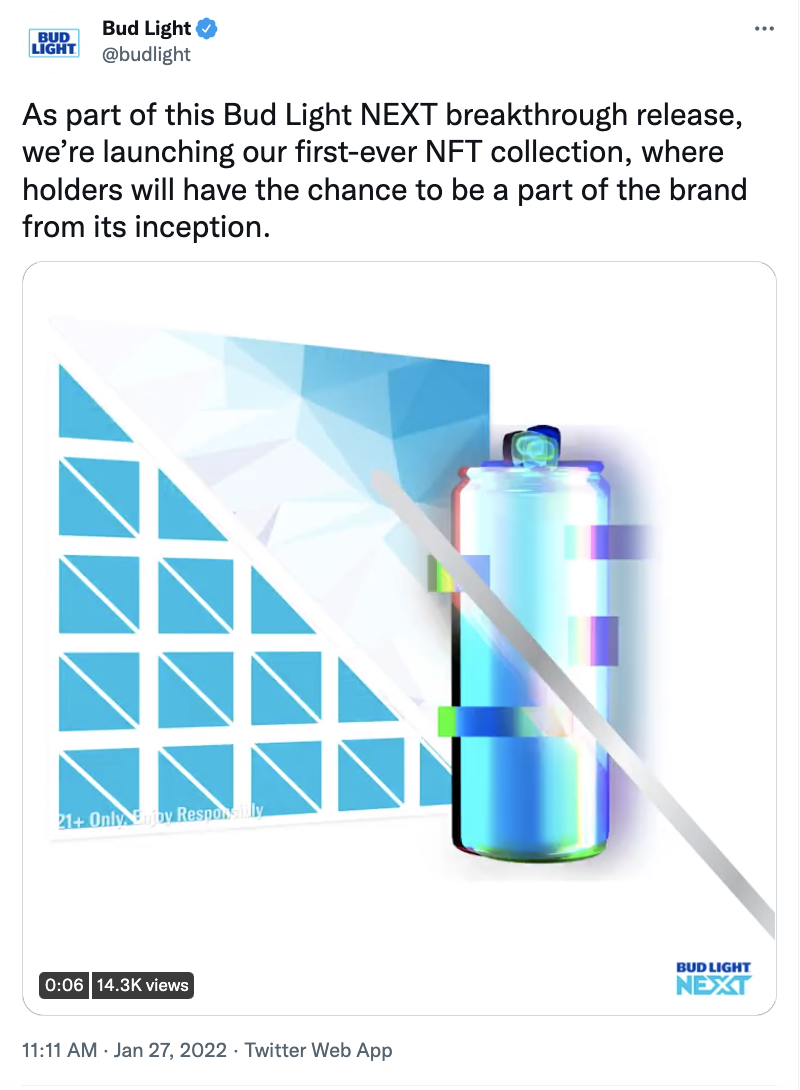 The NFT is made up of 12,722 tokens which symbolize the date the NFT was announced. Like most NFTs, buyers have exclusive benefits like voting on new brand merchandise and different surprise rewards. The tokens sold out an hour before the Super Bowl started and brought in $4.5 million in revenue. Bud Light NEXT also had a Super Bowl Ad spot to promote the new beer, no doubt creating more interest in the new product, which also leads to more interest in the NFT world.
3. Adidas Originals "Into The Metaverse"
In Adidas's NFT campaign, NFT holders get access to exclusive physical merchandise items from Adidas, Bored Ape Yacht Club, GMoney, and PUNKS Comic. In addition to the physical benefits, holders can also access the open Metaverse virtual land experiences that have been co-created with the community. The drop has multiple phases, the most recent being phase two, which dropped on April 28, 2022. Token holders had to claim their physical merchandise to be eligible to enter into phase two. The physical merchandise included pieces from Adidas Originals that featured images or graphics from the partners Bored Ape Yacht Club, GMoney, and PUNKS Comic. Below is an example of a digital token that can be used in the Metaverse virtual land experience. Adidas is not the first sportswear brand to break into the NFT world. In 2019, Nike jumped in with their Cryptokicks.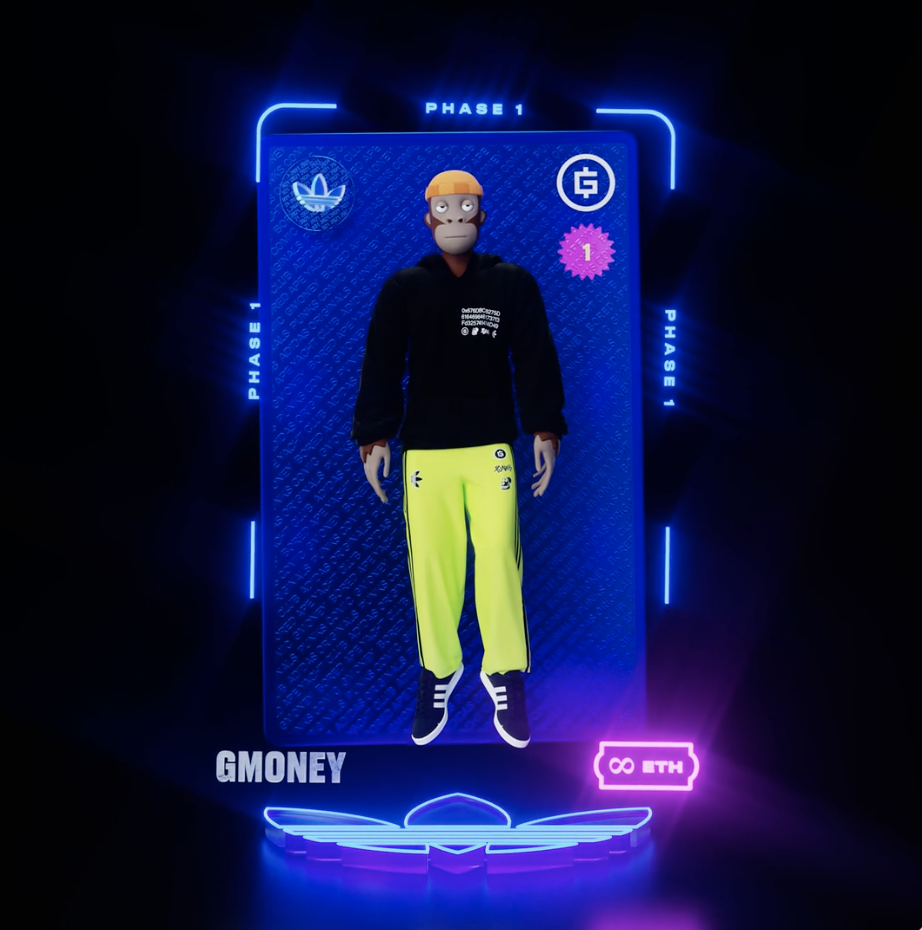 Source: Open Sea
4. Bored Ape Yacht Club
Bored Ape Yacht Club (BAYC) is one of the most popular NFTs on the market. The current floor price is 90 ETH which is equivalent to over $164,000 and their trade volume is 579,300. BAYC is notorious for having celebrity buyers. Celebrities purchase these NFTs and share them on social media and tag BAYC, therefore creating an unorganized influencer marketing NFT campaign. With the purchase of a Bored Ape, users have access to the "club" that is available to NFT owners only. People see celebrities buying these NFTs and then want to buy one themselves to be able to have the chance to hang out in the rooms or on different servers with these celebrities. Each ape is unique and belongs solely to the token holder to do whatever they want. Famous Ape owners include:
Mark Cuban
Steph Curry
Jimmy Fallon
DJ Khaled
Snoop Dogg
Eminem
Neymar Jr.
Serena Williams
Gwenyth Paltrow
Justin Bieber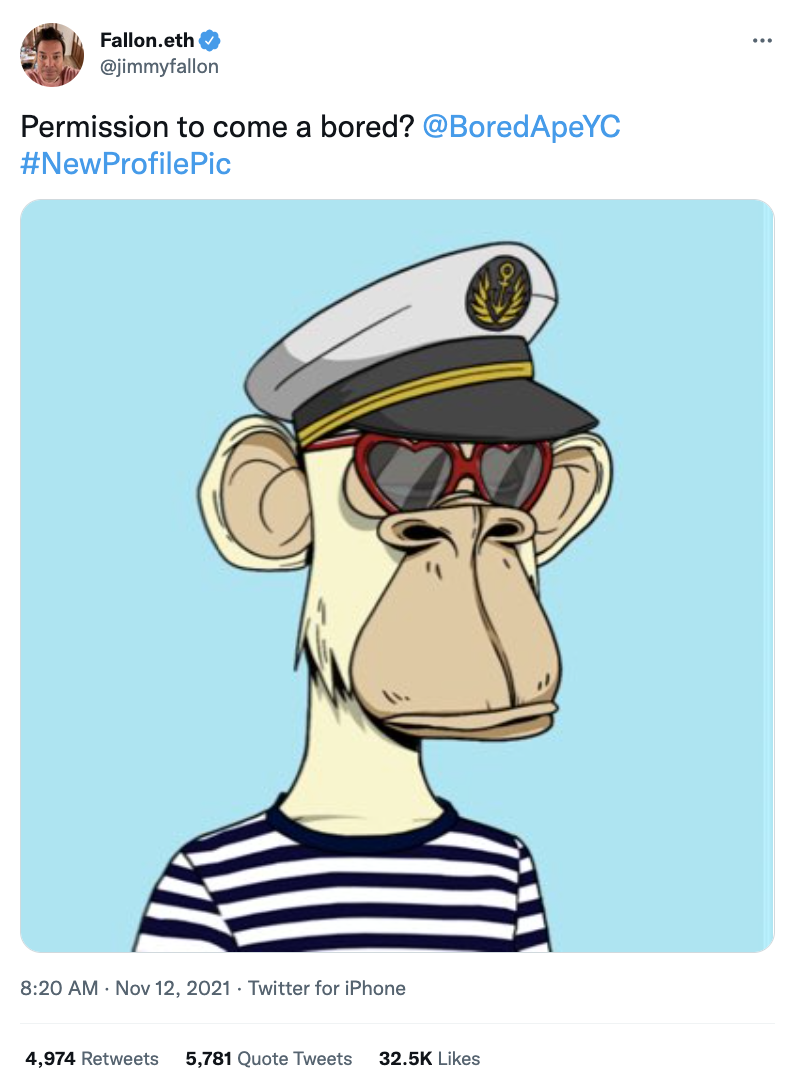 Source: Twitter

5. A Journey with the Dogg
Snoop Dogg's latest NFT drop, "A Journey with the Dogg" is a collection of the rapper's early years combined with NFT art. The drop also included an original song by the rapper called "NFT". This is only one of many of Snopp Dogg's NFT drops. The artist has made himself a known and prominent member of the NFT community. A portion of the proceeds from "A Journey with the Dogg" will "support young, emerging artists in the crypto space as well as Snoop's Youth Football League" (Crypto).
Source: Crypto
6. VeeFriends
Created by Gary Vaynerchuk or "Gary V" as he's more commonly known, the "VeeFriends" NFT campaign is a collection comprised of 10,255 different character NFTs. Each token includes a "smart contract" with metadata that Vaynerchuk can use to interact with its buyer. This year, VeeFriends hosted the first-ever NFT-ticketed event. In addition to this year's event, token holders also have exclusive access to the VeeFriends event for three years after their purchase. The event was hosted in Minneapolis, Minnesota at U.S. Bank Stadium and featured keynote speakers that have recently become popular in the Web3 scene. The lineup included Snoop Dogg, Spike Lee, Deepak Chopra, Eva Longoria, Mila Kunis, and more.
Source: VeeFriends
7. Women Rise
​Women Rise is a collection of 10,000 randomly generated and unique NFT art pieces created by the well-known artist Maliha Abidi. Each image is diverse and features different characteristics of women all over the world. Not only does the collection feature women from different cultures and parts of the world, but it features women from different career paths. Some include women activists, artists, scientists, coders, astronauts, and many others. The goal of Women Rise is to "build the first school in the metaverse for the 258 million children around the world who have no access to education. 129 million of them are girls." NFTs featuring and celebrating women are becoming increasingly popular, as Women Rise is not the only one.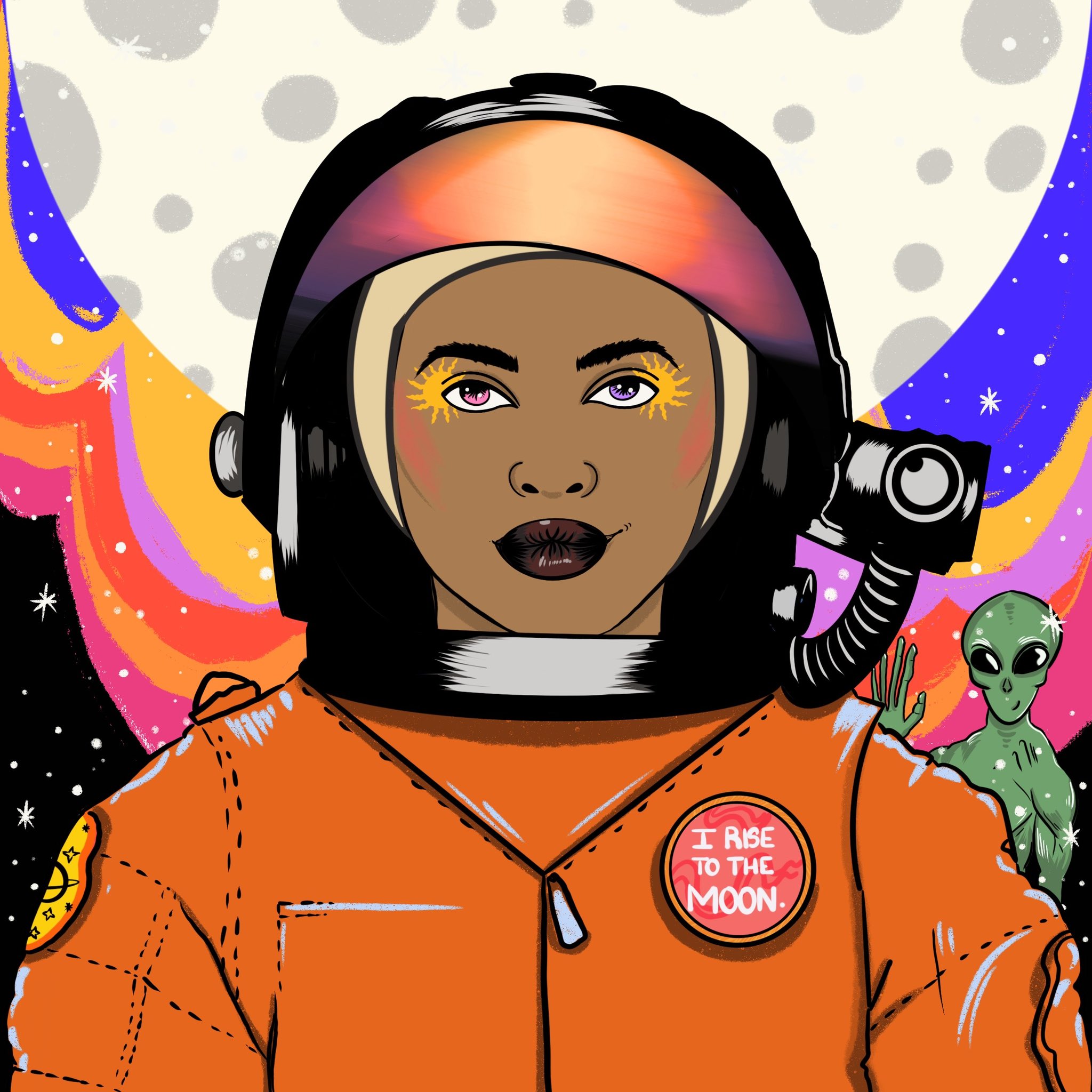 Source: Twitter


As NFTs evolve and become more popular, the types of NFTs we are seeing will continue to change. When it comes to NFTs, the possibilities of what can be produced is endless. Considering the level of popularity of NFTs right now, it's hard to imagine the tokens growing even more. So what's next for NFTs? CNBC says even though we are seeing fewer people, fewer buyers, and fewer sales, the global market is still really high and the value of some of these assets has continued to increase. He predicts more large companies and financial institutions will enter the market. With the right strategy, you can successfully market your NFTs and make yourself known in the busy market.
---
Which NFT campaign is your favorite? Join the conversation on Twitter @Gr0wthChannel