WomenTech Network announced the finalists for its upcoming award ceremony that will celebrate 100 000 women, minorities, and allies in tech.
WomenTech, the world's largest community for women in tech with more than 4300 ambassadors representing 161 countries, named Growth Channel as a finalist to be recognized at the largest virtual awards live celebration in technology for women, minorities and their allies, WomenTech Global Awards 2020, on December 03 across 16 time zones.
2238 contestants from 153 countries in 22 categories
Growth Channel earned the finalist spot in the Women-Led Startup in Tech category for innovative marketing AI technology and startup leadership. The winners will be announced on Dec. 3 at the WomenTech Global Awards 2020.
"I am very proud to have Growth Channel come so far in our journey. We started earlier this year with just the 3 of us, launched the product, onboarded over 400 users, went through an amazing startup accelerator, and before the year end - are getting this amazing nomination. All of this thanks to our great team, customers, partners and investors" - quoted Maryna Burushkina, Founder of Growth Channel
The celebration and conference will be accessible virtually on modern technology provided by Hopin, and give access to top names in the industry and besides awarding ceremonies, the finalists and guests will be able to attend motivating keynotes, engaging discussions, and virtual face-to-face networking with people from all over the world across 16 time zones from the comfort of their home.
The WomenTech Global Awards 2020 are a natural continuation of the WomenTech Global Conference 2020, the largest virtual conference for women in tech.
"After the WomenTech Global Conference 2020, we received tons of positive feedback, many sharing about their hardships with uncertainty, job security and work-life-balance while working remotely and how the community inspired them to overcome them," Anna Radulovski said.
"We understand the importance of celebrating small and big successes while adapting to a life in a digital-first world. This is why we want to give visibility and recognition to accomplished and aspiring female tech leaders as well as allies, working toward a more equal and inclusive world."
People interested in attending one of the largest awards ceremonies for women in tech can apply for an invite or get tickets for themselves or on behalf of the company they work for: https://www.womentech.net/tickets
Companies and organizations interested in sponsoring the WomenTech Global Awards 2020 or the WomenTech Global Conference 2021 can connect with Anna Radulovski via email anna@womentech.net.
Anyone interested in joining the WomenTech Network can find details about all global events, as well as news and updates at: https://www.womentech.net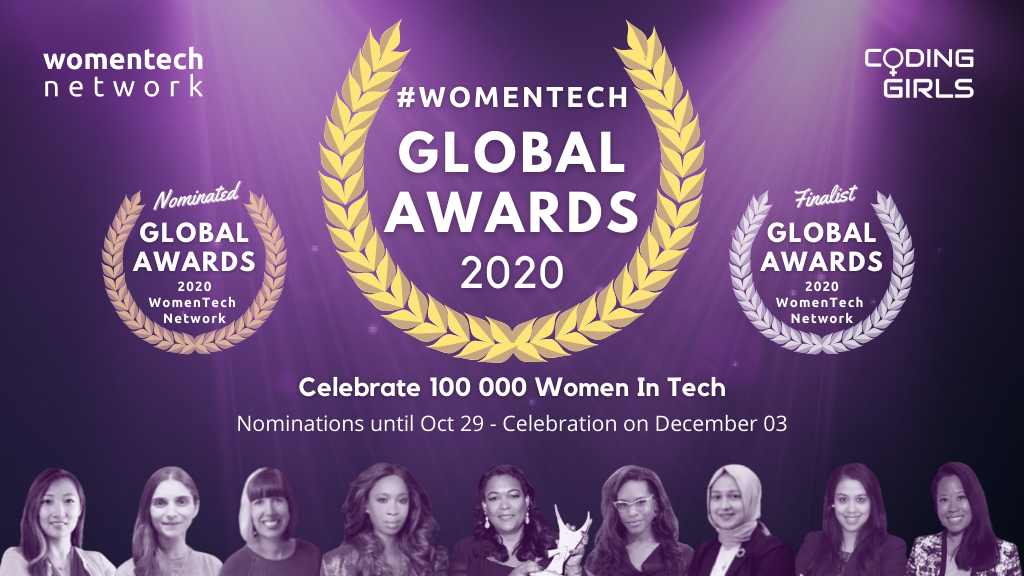 ---
About Growth Channel
Growth Channel is an artificial intelligence platform for marketing planning. Growth Channel AI generates personalized growth marketing plans with clear personas, funnels, and data-driven growth strategies.
Press Contact:
Maryna Burushkina
hello@growthchannel.org
About WomenTech Network
WomenTech Network is the world's largest community for women in tech with more than 4300 ambassadors representing 161 countries. The Network's mission is to empower communities of talented and motivated women in tech through leadership development, professional growth, mentorship, and networking events to make a difference by building impactful and inclusive technology, while introducing them to like minded people, inspiring speakers and opportunities at leading companies and innovative startups that aim to create diverse teams and a culture of belonging. More information available at https://www.womentech.net/
Press Contact:
Anna Radulovski
anna@womentech.net
US: +16506030080
Europe: +352661536253